It is about PHILOSOPHY... Culture of a GOOD Programmer.
Tech Talks | Links: My Speaker Deck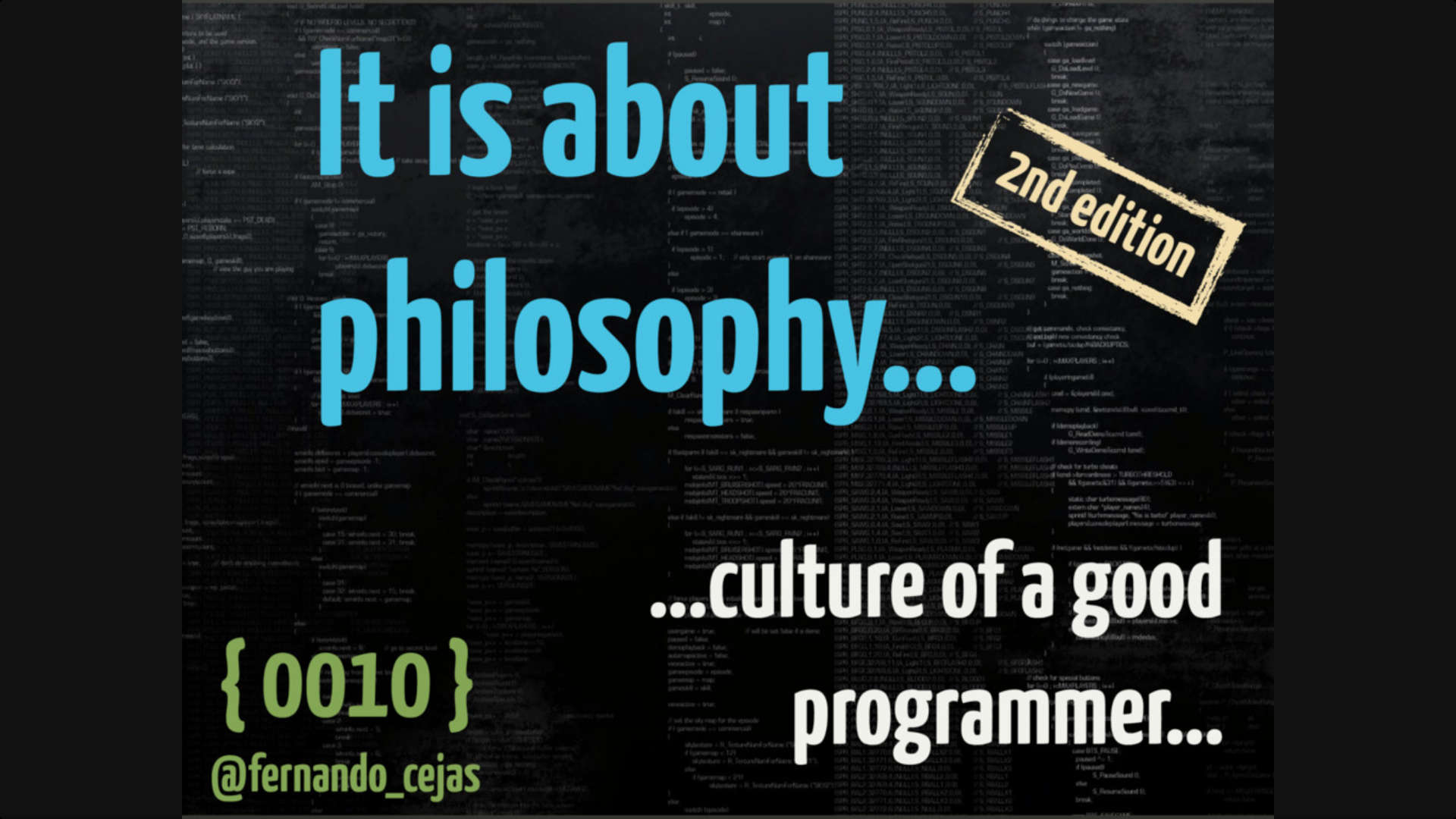 In order to become better persons and, thus, better professionals, we need a set of skills like respect, honesty or humility. Let me share my experiences and explore this capabilities through the science of Philosophy.
"When used properly, threads can reduce development and maintenance costs and improve the performance of complex applications."
Conference
MobileOptimized 2016 - Minsk - Belarus
Description
Philosophy is the study of general and fundamental problems, such as those connected with reality, existence, knowledge, values, reason, mind, and language. Even though technical skills are a very positive thing, other qualifications are really more important: 'features' like respect, honesty or humility are required to become a better person and, thus, a better professional.
This is not an easy path to follow, and in order to accomplish it, let me share experiences on how to be a better programmer. Let's have a walk!
Video
Slides
Further Reading